Did you know?
Many contractors short change themselves when it comes to subsistence claims for business trips outside of Ireland?
Many contractors spend time outside of Ireland to perform duties under their contract.
Where a contractor employed in Ireland is obliged to travel to a foreign location to temporarily perform the duties of his/her employment there, both the outward and the return journey home may be regarded as a business journey, and associated costs may be claimed.
As well as the cost of the journey, contractors are also entitled to claim a flat rate tax free foreign subsistence payment.
FOREIGN SUBSISTENCE RATES ARE OFTEN HIGHER THAN IRISH RATES
We've found that many contractors aren't aware different rates apply for subsistence claims for time spent outside of Ireland.
As these rates are typically much higher than the subsistence rates applicable when working within Ireland, it is very worthwhile to make sure you check the allowable rate for the country you are in. This enables you to maximise your tax free expense claims and not leave tax relief on the table.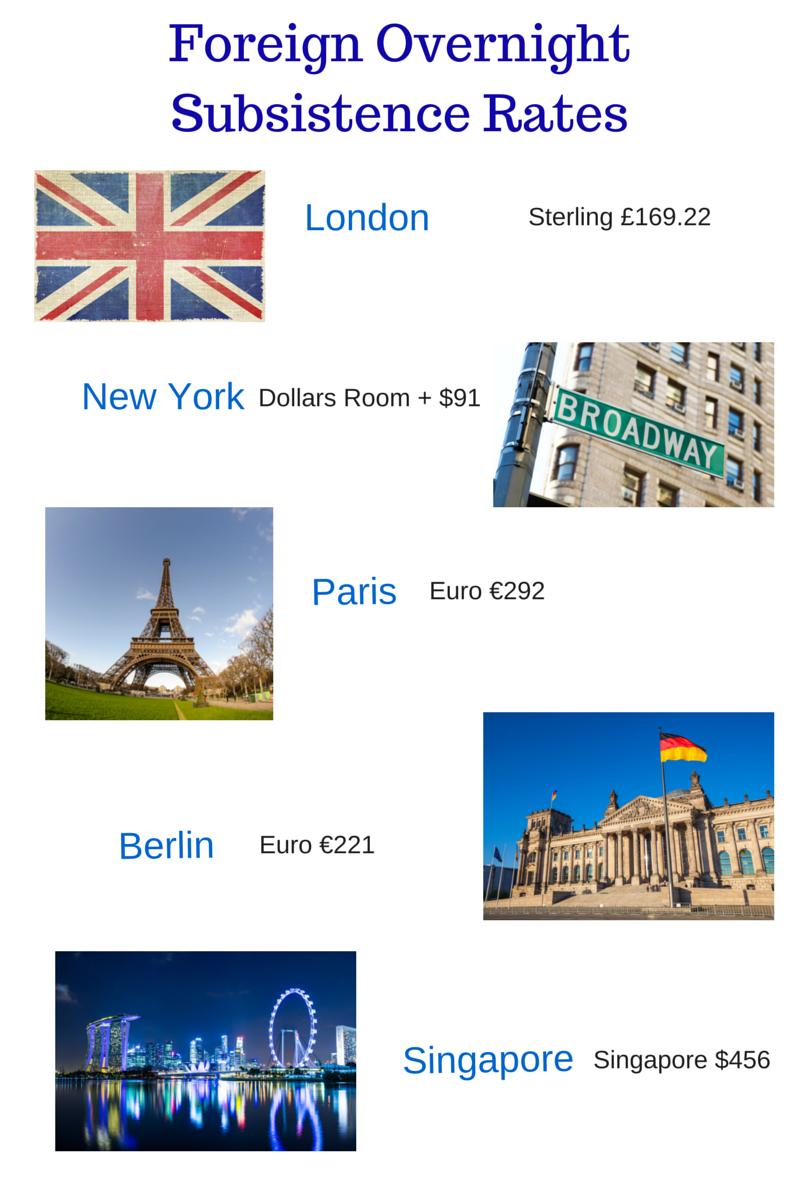 DIFFERENT RATES APPLY FOR GREATER TIME AWAY
As you probably know from your normal subsistence claims for time based in Ireland, different rates apply depending on how long you are away from your normal place of work. The same is true for travel outside of Ireland.
Different rates apply where you are away:
for over 5 hours but less than 10 hours

for over 10 hours but not overnight

overnight
SHOW ME THE MONEY! 
The rates currently in force as those as last adjusted in 2010.
The full list of foreign subsistence allowances available to Irish contractors and other employees can be downloaded here: Tax Free Foreign Subsistence Rates for Irish Contractors
These foreign subsistence rates apply equally to umbrella company directors, umbrella company employees, contractors with their own private limited company and PAYE employees.
Fenero provide excellent support to contractors on expenses. If you are looking for a new Umbrella Company service provider or Contractor Accountant specialists to manage your limited company, get in touch to see how we can help!